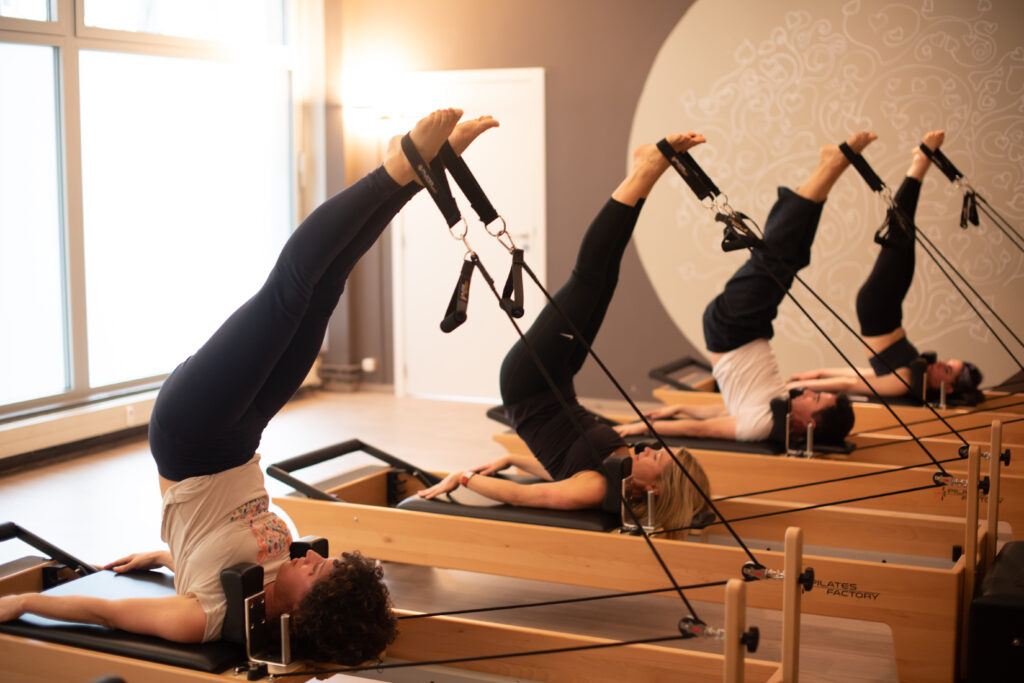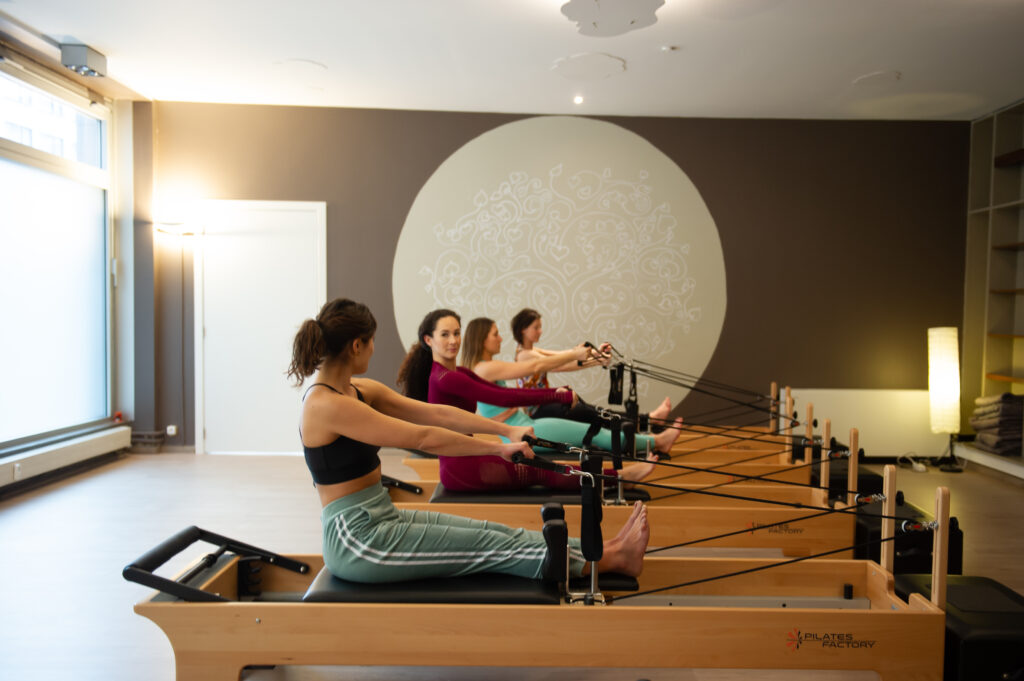 Even if you've never used it, you've probably heard of the Reformer, the machine invented by Joseph Pilates. It is a machine for working in muscle strengthening which consists of a sliding bench called a trolley, equipped with springs, bars and straps. This tool, in addition to pilates classes on the mat, allows you to work with a new dimension: a greater engagement of the center, an increase in muscular resistance and an improvement in posture. Depending on the intensity desired for each exercise, springs can be added to further support the sheathing and stretching.
For group lessons, a maximum of 6 people is planned in order to guarantee you a quality of follow-up.
If you want to go further, do not hesitate to contact us so that we can put you in touch with one of our experts for a tailor-made course in the dedicated space.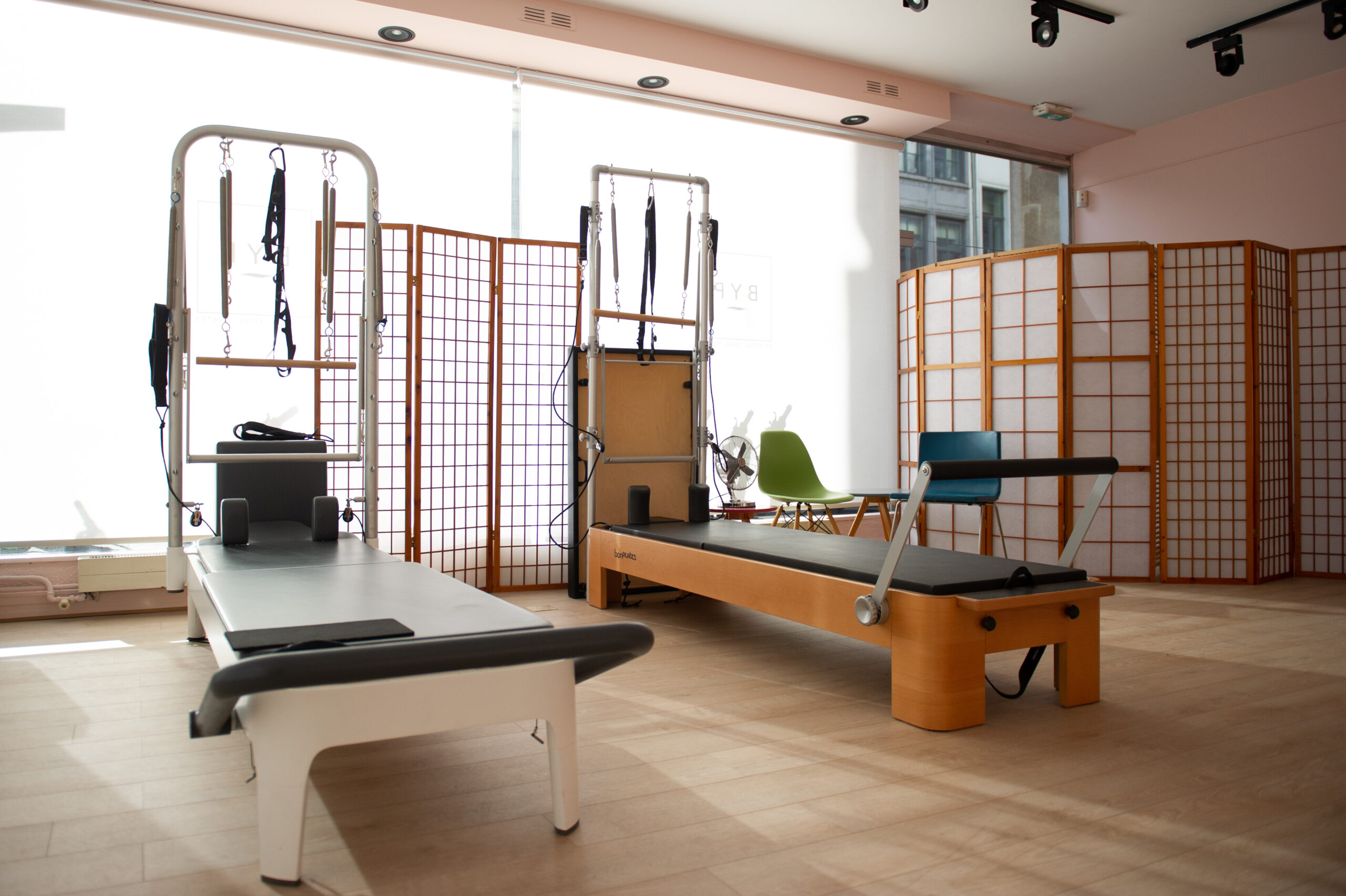 Find our classes on
Monday and Wednesday at 7 p.m
Tuesday 12:30 p.m. and 6:30 p.m
Thursday at 6:30 p.m
Friday at 6:15 p.m
Saturday 10 a.m. and 11:30 a.m
and Sunday at 11 a.m.